Research into the history of asexuality is only just beginning to gain any traction. Which is fitting, because it's only in the last decade, really, that there has been an awareness that asexuality exists at all – and that awareness is very far from being widespread outside the LGBTQ part of the internet. We are still very much an invisible orientation, and as such not much is known about our history.
Having said that, we do know that the Kinsey Reports – the hugely influential studies of human sexuality published in 1948 has a sliding scale of 0-6 to measure how heterosexual or homosexual someone was, and a seperate category X for those who are not attracted to anyone. That's us. So clearly we've been around since the first serious investigation was going on.
In fact, according to this discussion in AVEN's forums as early as 1896, budding sexologist Magnus Hirschfeld, in his book Sappho und Sokrates says There are individuals who are without any sexual desire ("Anästhesia sexualis")
He also says It is also not possible to artificially evoke the kind of drive, that is not existent or almost not noticeable.

And that's what I would like to talk about today. One of the places where we are almost certain to find reflections of ourselves is in medicine, as a problem to be cured. Acing History has a good summary of the pathologisation of asexuality under the terms of 'frigidity', 'sexual anaesthesia', and more recently 'Hypoactive Sexual Desire Disorder' (HSDD). This gives us a great place to start when it comes to trying to uncover our history, but it also segues into something of direct relevance today.
This year's theme for the IDAHOT organisation is Mental Health and Well-Being. Normally I would talk in more vague terms about all of us under the (Queer, MOGAI, LGBTQI+) umbrella. All of us, after all, suffer ill effects to our mental and physical well being by being members of a minority in general, and particularly by being members of a minority that is opressed.
However, today I sat down to write my post immediately after having signed this petition:
and I thought 'well this is spot on theme for a blog hop concerned with the mental health and physical wellbeing of queer people, and it has the advantage of being something I can talk about from experience.'
I really encourage you to go to the petition and at least read the article that accompanies it. The long and the short of it is that – clearly not having the wisdom of Magnus Hirschfeld – they're bringing in a pill that they claim can do something for disinterest in sex in women. So that they can claim that it's not going to be used to try to 'cure' asexuals of their orientation, the FDA have specifically said that the pill should not be prescribed to people who are not distressed about their disinterest because they identify as asexual.
This is nice, of course. But let's ask ourselves, how many of those women who are distressed at their lack of interest in sex are distressed because they've never heard of asexuality? How many of them even know that asexuality is an option?
While we continue to be an invisible orientation, it's completely disingenuous to say 'of course we won't press this on the asexuals.' Seriously. Ten years ago I'd have taken it myself because I didn't know what I was. I didn't know there was absolutely nothing wrong with being disinterested in sex.
I am livid to think that in my desperation to be 'normal' I might have grasped at the chance to take a drug that I had to take every day for the rest of my life, a drug with significant side effects and little apparent effectiveness. And I might have done that, not knowing there was nothing wrong with me at all except that I wasn't straight.
I am livid to think that while there are people out there who don't know asexuality exists, of course they're going to be distressed about themselves. Of course they're not going to protest that there's something wrong about them being forced to have sex they don't want, because people somehow think it's a disease not to want it. And it won't 'cure' them, because they don't need to be cured, but it will be a direct threat to their physical and mental well being.
So please, sign the petition. This is a chance to make history instead of simply observing it. Please also let people know that asexuality is a real thing that has been around as long as research on sexuality has existed, and if you don't want sex it doesn't mean there is anything wrong with you.
In honour of the hop, I will be donating to Gendered Intelligence, a great charity for young trans people in the UK. And I will be giving away a book of their choice from my back-catalogue to one commenter chosen at random. Thanks for reading!
~
Click here to be taken to the list of participants in the blog hop or use the links below.
Blog Hop for Visibility, Awareness and Equality.
1.
B. A. Brock (BI TR GAY LES)
23.
Amelia Bishop (MULTI)
45.
Remmy Duchene (MM)
2.
Jamie Fessenden
24.
Moonbeams over Atlanta – Eloreen Moon (MM, REV, MULTI)
46.
Sharita Lira writing as BLMorticia M/M
3.
Rory Ni Coileain
25.
Helena Stone (M/M )
47.
Barbara Winkes (LES)
4.
Erica Pike (M/M)
26.
AM Leibowitz (M/M, F/F, BI, TR, NB, REV)
48.
Bronwyn Heeley (m/m)
5.
Andrew Jericho (GAY)
27.
L.D. Blakeley (M/M, BI)
49.
L. J. LaBarthe
6.
Tempeste O\'Riley (M/M (Bi) (NB)
28.
Lila Leigh Hunter [M/M, BI]
50.
VJ Summers (m/m, m/m/f)
7.
The Macaronis [various]
29.
Sharon Bidwell
51.
Nikka Michaels (M/M)
8.
Elin Gregory [mm]
30.
Nicole Dennis (M/M, ACE, M/M/F)
52.
Caraway Carter (LGBT)
9.
Alexa MIlne
31.
Lexi Ander
53.
L M Somerton (M/M)
10.
Nic Starr (M/M)
32.
Barbara G.Tarn (M/M, ACE)
54.
Taylor Law (GAY)
11.
Evelise Archer (MM)
33.
Kaje Harper M/M, TR, BI
55.
Anastasia Vitsky (F/F, TR, BI)
12.
Sue Brown
34.
JMS Books LLC
56.
Draven St. James (M/M)
13.
Elizabeth Varlet (M/M, BI, NB)
35.
JM Snyder
57.
A.V. Sanders (GAY, ACE, NB)
14.
Raven J. Spencer
36.
Dean Pace-Frech
58.
Lynley Wayne
15.
Sharing Links and Wisdom (REV)
37.
Kimber Vale
59.
DP Denman (GAY)
16.
Lisa Horan (REV/Multi)
38.
Jacintha Topaz (BI, F/F, M/M, TR)
60.
M.A. Church M/M
17.
Archer Kay Leah (M/M, F/F, TR, NB, BI, ACE)
39.
Prism Book Alliance® (MULTI)
61.
Andrew J. Peters GAY
18.
Alexis Duran (M/M)
40.
Eva Lefoy (M/M, F/F, F/M/F, BI, MULTI)
62.
Dianne Hartsock MM
19.
Jules Dixon
41.
Lou Sylvre (M/M)
63.
M. LeAnne Phoenix M/M F/F
20.
R.M. Olivia
42.
Anne Barwell
64.
Cherie Noel (M/M)
21.
Heloise West (M/M)
43.
Viki Lyn (M/M)
65.
Chris McHart (M/M, Trans*)
22.
Angel Martinez (M/M GAY BI TR)
44.
Sean Michael
Mirrored from Alex Beecroft - Author of Gay Historical and Fantasy Fiction.
NGL, I kind of hate doing this. It feels bad to ask anyone who liked Blue Steel Chain to go and nominate it for the TRR Readers' Choice Awards – Summer 2016. However, it obviously got into the pre-open nomination round by itself (because I didn't know anything about this) and I have to admit that seeing it poised there to potentially be able to take part in this competition does give me a whole lot of glee and satisfaction.
I don't want to be the kind of person who's always asking for nominations. But on the other hand I don't want to be the kind of author who never does anything to promote their books. So I'm putting this out there, and it's entirely up to you, the reader, what you choose to do about it. I would love the nomination, but if you see something there you love better, you should definitely go for that instead.
Here is the email I got, so you can see what I'm talking about:
We are pleased to inform you that Blue Steel Chain has fulfilled the minimum requirements and is moved to the next round — the Nomination Round.
In the Nomination Round, Blue Steel Chain has to garner at least 50 nominations within the time period in order to qualify for the next and final round. The nomination will start on March 14 and end on March 31. Invite your fans and reader community to nominate the book here: http://glbt.theromancereviews.com/viewbooks.php?bookid=21233
You may also direct them to the general page to nominate other books: http://glbt.theromancereviews.com/bookvote.php
Any help would be very welcome
Thank you!
Mirrored from Alex Beecroft - Author of Gay Historical and Fantasy Fiction.
A Post Not About Writing At All
I had a lot of success with the Slimming World fat-free diet, which I stayed on for at least four years, losing three stone and keeping that weight off for two years afterwards. But when things got emotionally overwhelming in the later part of 2015 and not even therapy and meditation could completely keep me on an even keel, I began bingeing again to cope.
I rapidly put back on about a stone and a half. Initially, I thought "never mind. I'll just go back on the diet and take it off again," but when I tried, I discovered – like a friend I had met at the Slimming World meetings – that it was a hell of a lot more difficult to make the diet work and to stick to it the second time.
Cue despair, because if you can put on a stone and a half over Christmas and the first two months of the year, where does it stop? I've feared all my life that if I ate 'normally' – if I ate what I wanted to, when I wanted to, I would just keep piling the weight on and on and on until I couldn't walk for it.
But Slimming World had been my last hope as far as diets went. I'd tried counting calories, and that worked until I couldn't bear it any longer and gave up, telling myself that if there was any way I could economically afford it I would never be that hungry again. Slimming World was good because it didn't require you to be hungry, but God, the food got boring after four years. I'd tried low carb/Atkins but that's no way for a vegetarian to live – our sources of protein are too limited, and meat is horrible.
So the only option seemed to be to learn to love being fat. I signed up for some fat positive blogs, read a lot of articles about how dieting didn't work and replaced my size 12 wardrobe with enough size 16 things to be going on with until I inevitably progressed to 18 and then 20 and then upwards.
However, one of the 'diets don't work' articles I read suggested Intuitive Eating as an alternative. Eat whatever you wanted and find a set point of weight around which you would naturally come to settle and normalize.
That sounded like the epitome of "That sounds fake, but…" Except for the fact that I am married to someone who's never dieted in his life, never done more exercise than a bit of morris dancing twice a week (same as me), and yet whose weight never really fluctuated at all. He certainly wasn't clinging onto it in desperation for fear that he'd end up physically incapacitated, the way I was. So clearly there is such a thing as an intuitive eater. It works for some people. I decided I would give it a go and see if it would work for me. There was, after all, nowhere else left to turn.
I bought the book and started trying to follow it some time around the beginning of February. I thought there would be rules, but basically the rule is "Eat when you're hungry. Eat as much as it takes to make you full. Then stop." You can eat whatever you want, just pay attention to what it is that you actually want, because it might be different from what you assume.
I feel that the meditation I had been on since October last year definitely helped in this, because I was used to concentrating on different parts of my body, paying attention to what was actually going on, and not just living on autopilot. So once I started paying attention to my food in a mindful sort of way several dramatic things happened very early on into my practice.
I realized I didn't actually want chocolate as much as I thought I did. Most of the time what I really craved was bread. I've been eating a lot of toast and butter – that being one of the things I absolutely could not have on the SW diet.
In the past month I've had three occasions where I would probably have binged if I wasn't paying attention. I started, and then I caught myself and asked 'do I really want these biscuits?' And the answer on two occasions was 'no, really what I want is rest. I'm knackered.' On the third occasion it was 'no. I'm just upset and don't want to think about it.' So I rested/meditated instead.
I've tasted and enjoyed my food more than at any other time in my life. It's hard to pay attention – I generally eat and read, and I've had to give that up so I can actually experience what's going on in my mouth and stomach – but it's really been worth it. I'd no idea that food was this good.
I am loving the fact that I can go out and eat anything without wondering how much fat or how many grams of carbs or how many calories are in it. I tried pho. It was fab!
By the end of this first month, although I haven't weighed myself, my clothes are no tighter than they were. So I'm cautiously optimistic about this. I'm going to reserve final judgement until the end of the year, but yes. Thumbs up for month one!
Mirrored from Alex Beecroft - Author of Gay Historical and Fantasy Fiction.
I'm not sure what to say about this. In something of a bombshell, Samhain Publishing announced yesterday that they were in the process of winding down in order to eventually go out of business.
This came as a surprise to me, as I was half way through my first pass of edits on Labyrinth, the Minoan novella I wrote for a historical anthology featuring stories by RJ Scott, Alexis Hall and me.
Rights on books which they've already published are not immediately being reverted to authors. I won't be getting the rights back for Captain's Surrender, Shining in the Sun, the two Under the Hill books, Too Many Fairy Princes or The Reluctant Berserker for an unspecified amount of time. During that time, I believe the books will still be on sale and I will continue to get royalties for them. Samhain is using this grace period to make sure that all its debts are paid, so that it can go gracefully out of business without leaving creditors unpaid or a bad taste in anyone's mouth. I salute them for that – they've always been a classy act and a good publisher.
So from a reader's pov, everything goes on as normal until such time as Samhain actually close down. This is just an early warning.
The rights for Labyrinth should come back to me sooner, because that anthology will no longer be coming out from Samhain. I'm already thinking about what to do with that one, so watch this space.
I'm sorry to have no firmer news. But on the positive side I did get a very nice review for Blue Steel Chain from Rainbow Book Reviews recently, and my personal life situation has now returned to relative peace. I should be able to start putting more energy into my writing life from now on (I sincerely hope.) I am at least half way through the first of the Porthkennack books (Did I even tell you about the Porthkennack books? I really must!) and forging steadily onwards.
I'm sad to see Samhain go. They were my main publisher for a long time and I owe them a great deal, but that's publishing, sadly, and in the mean time I continue to write.
Mirrored from Alex Beecroft - Author of Gay Historical and Fantasy Fiction.
I can't say how delighted I am to hear that Blue Eyed Stranger made the list of best novels of 2015 at Romance Novels for Feminists! For a start, I'm overjoyed to know that my books qualify as romance novels for feminists at all, and then to be one of the best of the year is joysome.
Is joysome a real word? Goes to look… Oh it is! Both real and slightly archaic, just like me.
Romance Novels for Feminists' Best of 2015
Thank you so much!
Mirrored from Alex Beecroft - Author of Gay Historical and Fantasy Fiction.
First interview of 2016 goes to Dr Jo Stanley, FRHistS, for her fascinating blog Gender, sex, race, class – and the sea.
"Using a cultural studies approach, this blog explores the impact of women, LGBT people, working-class people and people from a range of ethnic backgrounds, on the sea and shipping. And it questions the ways that the sea and ships in turn affect such people's lives and mobility."
INTERVIEW
I find Alex's novels about this world deeply enjoyable and satisfying. And I'm intrigued that they are written by woman who isn't even a boatie; read by metropolitan men who certainly didn't sail in the 18C; and relished by straight landswomen.
The bizarre nature of this phenomenon is why I have just interviewed Alex by email. Here are the replies she kindly sent:
Q. Why did you start writing queer Age of Sail books? Did you feel something should be explored about the hidden potential sexual extent of those close on-board relationships in history books and in novels such as those by Patrick O'Brian?
Mirrored from Alex Beecroft - Author of Gay Historical and Fantasy Fiction.
I was about to say that other than cleaning up my own mental act, I hadn't done very much this year. But then the aforesaid mental cleaning kicked in and said 'hold on there. Yes you have. Don't put yourself down like that.' So in obedience to my new determination to be slightly less horrible to myself I'm going to strike that off and say that 2015 has been an important and pivotal year for me for several reasons.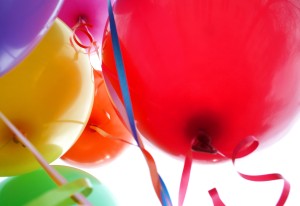 Achievements of 2015
In October this year I completed a year long course of therapy that started in 2014 when family problems came to such a head that I felt I stood a good chance of either killing myself or of dying from stress-related health problems without some help. When I started on the course, the therapist made me fill in a 'well, just how bad is it?' questionaire and scored me on the answers. I got (somewhere around) an 85, which nudged me into the 'severe' category. This year, just before we finished the course, I did the same questionaire again, and scored 18. And as the therapist said 'you did that all without drugs.'
(Not that I'm knocking drugs! If she'd said I needed drugs I'd have gone on them with thanks. This was an 'I will take this because the only thing I can change in this impossible situation is myself' event, and as such I was grateful for anything and everything that helped me cope.)
I think that qualifies as doing something difficult and important this year.
What is the new, less depressed, less self-hating Alex Beecroft like? I am interested to find out, but from initial impressions, actually almost identical to the old one, only less depressed and self-hating. And maybe a little more likely to say no to things without feeling persistently guilty and unworthy about it.
I think new!Alex may possibly be a little more productive too, though it's easy to say that from a standpoint of the holidays, when the house and the routine is upside down and no writing is being done anyway.
While I was reshaping the inside of my mind, I didn't also feel up to writing original fiction, so I spent the early part of 2015 on fanfiction. But once the family situation let up a bit and I started feeling a bit better about myself, I did start writing my own stuff again.
Since July(ish) I've written two Sci-fi novels – two of the three novels planned for the Lioness of Cygnus 5 series I've mentioned before. I may end up self-publishing them in 2016 once I've finished the third book. That will at least mean that 2016 isn't completely barren of new releases!
Though having said that, I have also written the Cretan novella Labyrinth for a historical anthology being released by Samhain in October 2016. Two novels and a novella in half a year is not exactly nothing either.
I go into 2016 having written two chapters of a contemporary novel for Riptide. At the moment it's called Foxglove Copse, but I can't guarantee the title will stick. It's a Cornish contemporary with a gothic feel. To give it a clickbait summary:
Down on his luck businessman Sam was forced to park for the night in a Cornish copse. What he saw next shocked him to the core!
I'm looking forward to getting back to that one when the holidays are over.
Books released in 2015
I published this and only then did I realize that in the 'achievements of the year' section, I probably should have listed the books I had published this year. I still routinely underestimate things. That's a bias that needs continual fighting

2015 was actually an excellent year for new books, with the Trowchester Series coming out over the year:
I should probably mention that they are currently available at a reduced price in the Riptide New Year sale
I also re-released The Wages of Sin with a snazzy new cover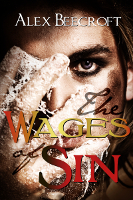 Which, for a year of turmoil was not a bad showing, I feel

Plans for 2016?
Finish Foxglove Copse. Write the third Lioness book – Pride of Cygnus 5 – and possibly self publish the series. Finish the pseudo-Etruscan fantasy also known as VoidBeast. (My temporary titles need work.) Write at least one more Trowchester book.
That should be enough to be going on with. Particularly as The Glass Floor may be occupying me again in March. Watch this space – I'm hoping to have exciting news on The Glass Floor to be announced soon

(I have the feeling that The Glass Floor may need a different title too. The titular floor never actually made it into the book except as a metaphor.)
Held in reserve
I'm also hoping to do two more Charles and Jasper novellas to follow on from The Wages of Sin, if only because I feel uneasy about their ghost daughter and what exactly is going on there. Also there's a very nebulous fantasy idea that involves storm eggs which never seems to quite fade away. I think I'm more likely to run out of time than ideas.
Non-writing goals for 2016
This year I will be mainly focussing on keeping my mental health together and not backsliding now I'm no longer in therapy. So, I will be attempting to meditate every day, walk as often as I can fit it in, play more session tunes and dance more morris. Because (so the experts tell me) spending time doing things you actually enjoy gives you the energy to do the other things you only need to do.
Mirrored from Alex Beecroft - Author of Gay Historical and Fantasy Fiction.
I meant to do this last year, and then real life intervened. But now I hope I am getting back on the horse and I've finally uploaded the second edition of The Wages of Sin to Kindle.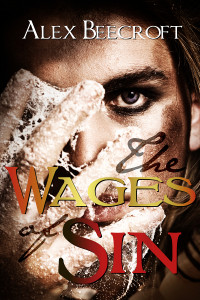 Now re-released in a Kindle exclusive for the next 90 days. (After which it will also be available from Kobo and Smashwords.)
Now with the companion short story 'Communion' included.
~*~*~*~
Review for The Wages of Sin from Jessewave:
If you love the deeply Gothic, then this will certainly be your cup of horror, as the book positively drips with it…. an utterly spellbinding and spooky read, a cracking mystery and a really lush piece of Gothic literature.
Review from Dear Author
I don't think I've ever FELT like I was *in* a particular time more than I did in this book.
Blurb
Charles Latham, wastrel younger son of the Earl of Clitheroe, returns home drunk from the theatre to find his father gruesomely dead.  He suspects murder.  But when the Latham ghosts turn nasty, and Charles finds himself falling in love with the priest brought in to calm them, he has to unearth the skeleton in the family closet before it ends up killing them all.
Buy Links
Excerpt
Charles wrapped his arms around himself and chafed his biceps to get some warmth into them.  Cold radiated out from the marrow of his bones, nestled in his heart like a shard of ice.  But the old felted blanket around him glowed in the lantern light with blue, yellow and red stripes, speckled with dog hair.  He basked in wet dog and horse smell; brass polish, leather wax, and Floyd's orange-flower-water cologne.  These things and the terror that had passed could not exist in the same world, surely?
"A cloud," he said, in a reedy, shocked voice.  "There was a cloud.  A black cloud.  It… it rushed at me, and…."
"Most probably the dust cloud from the landau, sir."  Sam spoke over his shoulder as he flicked the whip encouragingly above Jewel's ears.
"No it…"
"Yes, that would account for it.  Undoubtedly why we neither of us saw the other coming."  Floyd nodded, fished out a handkerchief and wiped his cheeks and forehead with fingers only a little less unsteady than Charles'.  "You, um.  You fell upon your head, sir.  And, mm, if my nose doesn't guide me wrongly, had already imbibed a fair amount of… mm, conviviality.  No doubt you are also distressed about your father.  I think we need look no further for the cause of a temporary, understandable, overturning of the wits."
"That's not how it…"  Charles clutched the blanket more closely, trapped a pawprint between his knee and the seat.  The dried mud flaked off and scattered to the floor, and a convulsive choke of disgust forced its way out of him at the patter of falling soil.  He smeared it underfoot, looked down blankly for a moment before the words finally penetrated his understanding.
The landau swayed like a pinnace as it swept through the great curve before the marble steps of the portico.  Lights now glimmered in the hall, and as they drew up George flung open the door.  His candle showed a white, sickened face, its distinguished lines set in strain.
"My father?"  Charles rose to his feet, holding tight to the calash of the landau as it sprayed gravel with the speed of its stop.  A fist of dread tightened beneath his breastbone and the waves of shivering returned full force.  "What's wrong with…?"
George ran down the stairs.  The light shone on his open shirt and bare feet as his scarlet silk banyan trailed behind him.  His uncovered hair shone silver-gilt, exposed.  It was the first time in years Charles had seen his brother so careless of his appearance, and his wild unconscious beauty added a new terror to the night.
Flinging down his candle, George caught Dr. Floyd as he bent to retrieve his bag and hauled him bodily out onto the grass.  Floyd raised an eyebrow at the treatment, while George in turn gaped at the sight of Charles leaping down beside him.
"Oh I do have a brother then?  No, say nothing, this isn't the time.  You'd best come too."
Charles followed his brother's impatient strides past the stone pineapples on the sweep of white stairs.  Their footsteps echoed and re-echoed like vollies of rifle-fire against the chequered black and white limestone of the entrance hall.  A candelabrum set on a table within lit Doric pillars and the portraits of his ancestors with a bubble of amber light around which the darkness brooded.  The door up from the kitchen stood partially open.  Blurs of white faces, above white shifts, showed ghostlike in the crack.
On the landing, George's valet Sykes stood waiting with a candlestick in his hand, his cravat lopsided and his chin shadowed by an aggressive growth of black stubble.  Another twist in the garrotte of fear about Charles' throat.  They were normally both of them so impeccable.  "George!  What's…?"
"Just," George flung up a hand, "be quiet."  He took the candle and whispered to Sykes.  "Stand outside the door.  Mrs. Latham's rest is not to be disturbed under any circumstances.  Should Elizabeth wake, you may inform her, but you will not permit her to come in."
"I understand."
Down the passage, their feet silent now on the runner of blue and white carpet.  Outside the windows at either end of the passage, the night pressed inwards.  As they stopped outside his father's room, George dropped a hand to the doorknob and bent that exposed, vulnerable head.  "I feel I ought to warn you.  It isn't…  Ah.  Well.  See for yourself."
Candlelight caught the cream and gold plastered walls, glittered like the ends of pins in the tassels of the bed-curtains and the gold embroidered comforter that lay in a kicked off crumple against the claw-footed legs of the bed.  The fire had been made and burned clear yellow in the grate.
Soberly, imagination finally at bay, Charles did what his soldier ancestors would have expected of him.  He walked forward into the line of fire, looked down.
Ambrose Latham, Earl of Clitheroe, lay on his back in his nightgown, his limbs fettered by the sheets, his swollen face purple.  His open mouth brimmed with vomit.  Across his nose, lips and chin the mark of a woman's hand stood out in livid white.  His nostrils were stopped with earth.
Chapter Two
"What is he doing here?"  The clock on the mantle struck quarter past six as Elizabeth gestured with her loaded fork.  No doubt, Charles thought, his head throbbing, and the side of his face stinging in counterpoint, her advanced state of pregnancy excused the fact that she was still capable of eating.  He wished she would do it somewhere else.
Dragging his eyes from the drop of brown grease that trembled on the end of the bacon, he looked where she pointed.  The vague sense he had had all night that there were too many presences in the house – a pair of shoes outside a normally unoccupied door, an unexpected number of plates on the sideboard for this impromptu family breakfast, coalesced into a stranger at their table.
He wore the bob wig of a clergyman and a clergyman's black woollen coat.  The jet buttons of his cuff glittered, and beneath the stark white powder of his wig, his wing-like brows were just as black.  The fan of black eyelashes hiding downcast eyes, and the diffident bend of his neck, could not disguise an angular, almost Spanish beauty; bold high cheekbones and a sullen, dangerous mouth.
"He's here as my guest."  George was once more the picture of manly perfection in a suit of emerald silk, but the stick pin in his cravat clashed with his waistcoat, and the lines of strain in his face scored deeper by the hour.  Charles swallowed, looked away, conscious that for the first time, George had begun to resemble their father.
"He's father's enemy.  Always has been."  Elizabeth's white makeup showed cracks and streaks in a dozen places, her handsome face puffy from weeping and her eyes bloodshot.  Close to her confinement and with her husband absent at the head of his regiment in Scotland, she had returned home to be coddled with all the attentiveness an expectant grandfather could bestow.  And she had always been Clitheroe's favourite.
Charles honoured her for her grief.  Despised himself for being unable to echo it.
Outside the tall windows, dawn had barely begun to break.  Autumnal rain lashed the panes, rolled in silver beads down each black lozenge.  Within the house a melancholy procession of servants passed the door of the morning room; Geoffreys, his father's valet, with an arm full of neatly folded sheets, Cook with jug, basin and towel, and her two daughters following, a can of hot water carried between them.  He took another cup of coffee, for the hangover, and looked back.
The stranger's head still bent over the table.  He dipped his spoon, ate a mouthful of porridge and the gesture brought his face even further into shadow.
"Melodramatic nonsense!"  George speared a devilled kidney and thrust it onto his plate.  "Father doesn't have any enemies."
Elizabeth gave a harsh laugh, honey-blonde ringlets bobbing with incongruous cheer beside her jaw.  "In case you haven't noticed, brother, our father is lying dead upstairs.  He must have had one enemy, don't you think?  And now we're eating breakfast with the prime candidate?  That's taking politeness a little too far."
The scrape of a chair.  The stranger made to rise and George caught him by the wrist, pressed his arm to the table, restraining him.
At the sight of the stranger's hand, lying as if cut off by the black cuff, the picture of his father's dead face flashed before Charles' inner eye.  He too recoiled, struggling to his feet, running to the window, trying to escape it.
"This is not the time for unfounded, hysterical accusations.  Really, Elizabeth if your condition did not excuse you I should have to accuse you of running mad.  Now please keep your voice down.  This is the last thing Emma needs!"
By some dint of magic, the stranger had continued his retreat, withdrawing his presence, leaving his body like an old table that sits unnoticed in the corner of a room.  But Charles was tired of trying to see his face, being thwarted.  "Won't someone introduce us?"
George laughed with surprise.  "Don't be a goose!  You remember Jasper.  Admiral Vane's ward.  We grew up together."
Since it was impossible to say 'no', Charles leaned back against the window and let the chill of the rain seep across his shoulders.  "By reputation only," he said, and watched as Jasper's stubborn chin raised half an inch and his mouth curved in a little bitter smile.  "You forget, George; my earliest memory is of waving goodbye as you left for Cambridge.  I'm afraid I have no recollection of you at all, Mr Marin.  Except, as I say, by anecdote."
At last, with slow grace like the turn of a minuet, Jasper looked up.  His eyes, in the broadening light, were sherry coloured – a light, clear brown almost with a tint of red.  Had there been room, Charles might have stepped backwards.  A jolt of something very like fear went through him.  How could he have mistaken the man's invisibility for meekness?  It had been all along the quiet of a tiger lying in wait in the long grass.  Elizabeth's accusation no longer seemed so laughable.
"Then I wish we could have met again in happier circumstances."
Two heartbeats.  Charles had time to wonder if this was some new manner of the same paralysis that had come on him last night; time's normal flow suspended.  Then the morning room door swung open and Dr. Floyd came in.  The scene moved and flowed once more as George rose to pull out a seat for him, and Elizabeth called for fresh coffee.
Mirrored from Alex Beecroft - Author of Gay Historical and Fantasy Fiction.
I knew I was getting on too well with this Cretan thing – unimaginatively titled 'Labyrinth.' I'm on scene 11 out of 15 and should be galloping downhill towards the finish line. (Though tbh, this is the point where everything starts getting really complicated.) But I had to break off to lie down.
Never mind. I usually do a scene a day, so as long as I'm better by Monday I can still have it finished by the end of next week.
I bought 'The Bull from the Sea' to make sure I wasn't covering ground that had already been covered by Mary Renault, but she opens with Theseus coming back from Crete, so that's OK. I'm amused to find, now, that I'm totally against her whole 'oh, how dreadful these effete foriegners are with their eyeliner and their fancy belts and their allowing women to participate in the bull games on an equal basis from men!'
I'm now very much thinking 'I'm sorry? Are any of those supposed to be bad things?'
Anyway, it's a fascinating time in history, and when I'm less dosed up with flu medicine I need to write a couple of serious posts about it. But now I don't seem to be able to string two sentences together, so I'm going back to watching Gotham on Netflix. It seems appropriate for this kind of weather.
Mirrored from Alex Beecroft - Author of Gay Historical and Fantasy Fiction.
After all these years!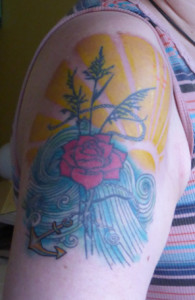 Got my tattoo finished off yesterday. I can't actually tell what colour it is because it is so inflamed, but when it calms down it will probably be verging on very yellow. I now have my own sunshine with me at all times.
You couldn't really see the anchor before, so I suggested making the anchor yellow/orange too, and Nick (the artist) said 'Ah, yes, it's reflecting the sky.' Which I had not thought of, in fact, but makes so much sense.
Entire thing designed by me, done and hand shaded by Nick of Tattoo Crazy in March. I can't recommend them enough.
Mirrored from Alex Beecroft - Author of Gay Historical and Fantasy Fiction.